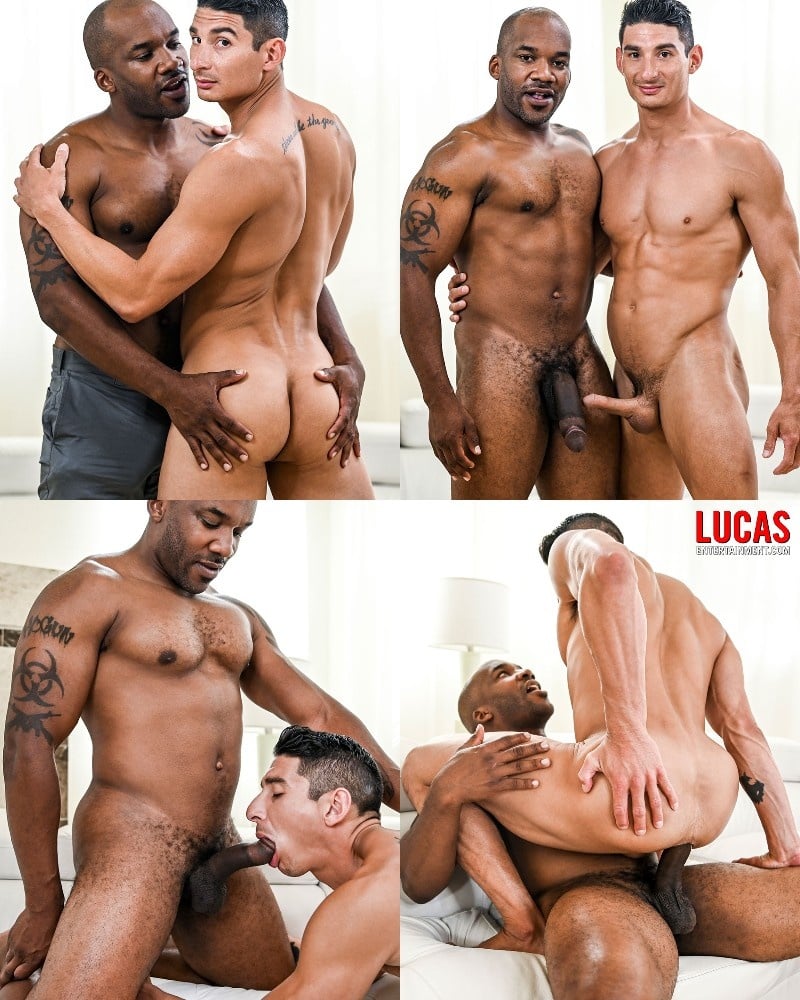 Watch Smash Soothe Jim's Aching Hole with His Big Load!
With a name like Smash Thompson, one hopes he's a top who delivers. He sure does. He's fucking Jim Fitt in Lucas Entertainment's Bareback Auditions 18: Action and Ass and he pretty much wears this bottom out. It takes Smash a long time to blow his load, and you can hear in Jim's voice that he's exhausted.
Finally, after about eight minutes of solidly pump Jim on his back, Smash pulls out his nine-inch cock and oozes his white load of cum all over Jim's aching fuck hole.
Smash Thompson has already appeared in two scenes at Lucas Entertainment, and I missed them both. How did that happen? He and Drew Dixon double fucked Shae Reynolds in his first scene, then he stretched Jong Master's hole is his second.
Bareback Auditions 18: Action and Ass stars Alfonso Osnaya, Allen King, Babylon Prince, Jim Fit, Kosta Viking, Pol Prince, Rafael Carreras, Ruslan Angelo, and Smash Thompson.
Watch full scene at Lucas Entertainment
Read our Lucas Entertainment review