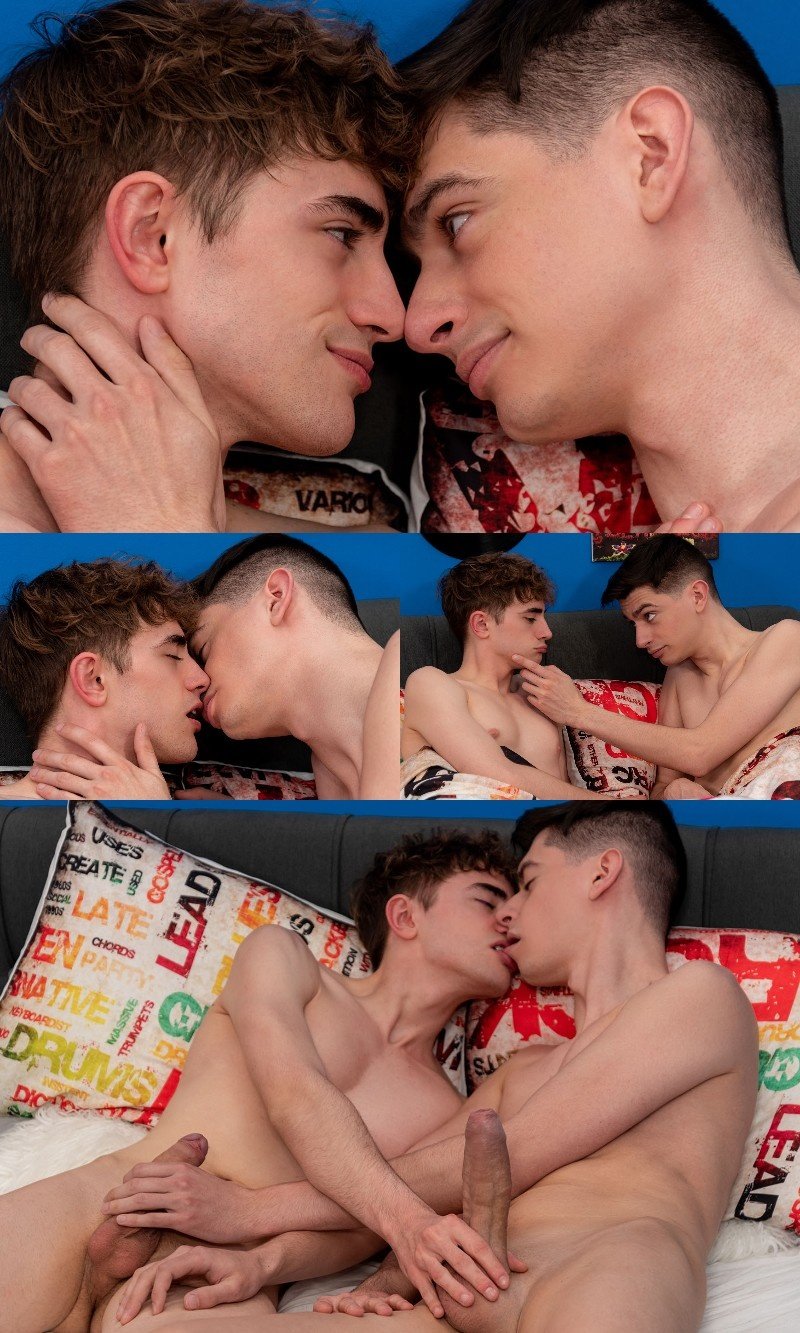 Watch All 7 Episodes of Crush at French Twinks – Save Up to 67%!
In the seventh episode of French Twink's Crush, Bastien Leray rescued his ex-lover, Valentin Meunier, from falling into a male prostitution network run by the Happy Twinks Diner's owner. After a night of passionate love making, the pair decide to get back together.
It must be love because Bastien even let his young lover fuck him in the ass, which almost never happens. You won't believe what else happens.
Bastien Leray fucks Valentin Meunier with his nine-inch dick, but then when the twink says he wants to fuck his lover, Bastien agrees. Not only that, but he enjoys a cum facial from the young boy.
But their warm-hearted reconciliation is short lived. Bastien walks into the gym locker room and finds Valentin talking to a handsome stranger. Bastien's jealousy causes another fight. Maybe a threeway with the stranger will smooth things over.
Watch full scene at French Twinks