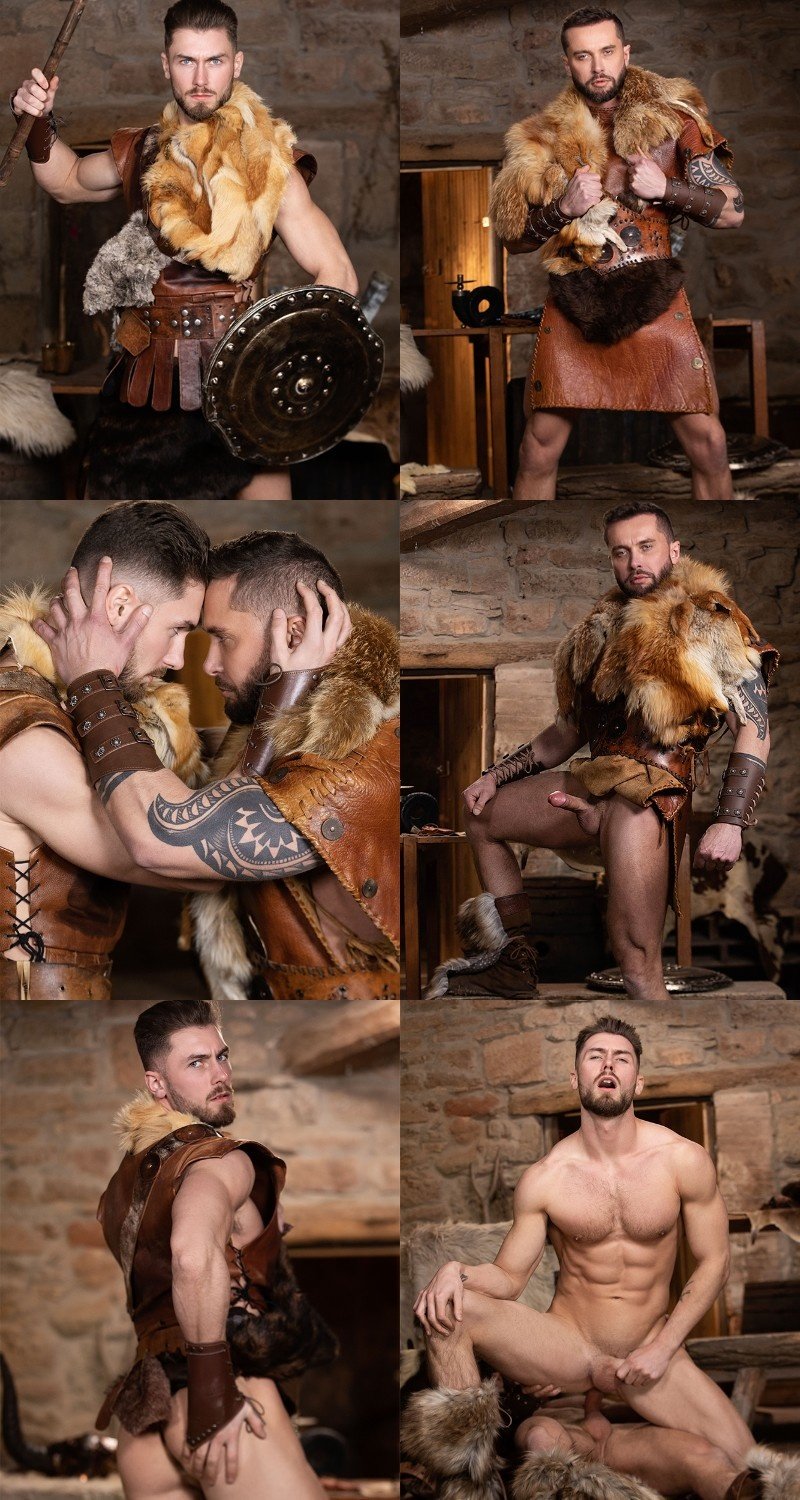 Get 7 Days for $4.99 & Watch the Horny New Series Norsemen!
Over the weekend, Norse Fuckers debuted at MEN.com, and the second episode is out in two days, so let's get caught up. Vikings Tyler Berg and Craig Marks are having a little too much to drink at the inn. When Marks falls over face down and ass up, Berg sticks his drinking horn into the Viking's tight pucker. Come inside and see what happens next … 
Marks is shocked at first, but then he sort of likes the horn pushing into his hole. Nevertheless, he has to save face. The pair wrestle and Craig lands on the floor with Tyler straddling his chest.
The two Norsemen lock eyes, then Tyler leans in and kisses Craig. A minute later, Tyler lifts his tunic and shoves his hard cock in his drinking buddy's mouth. The horny Vikings shuck off their furs and Tyler pounds Craig on the inn bench.
The second episode of Norsemen is out this week at MEN.com and features Felix Fox playing Loki and he defiles a young servant boy (Dean Young) who is tasked with giving him a bath. Loki reveals a secret that an onlooker hears from the shadows.