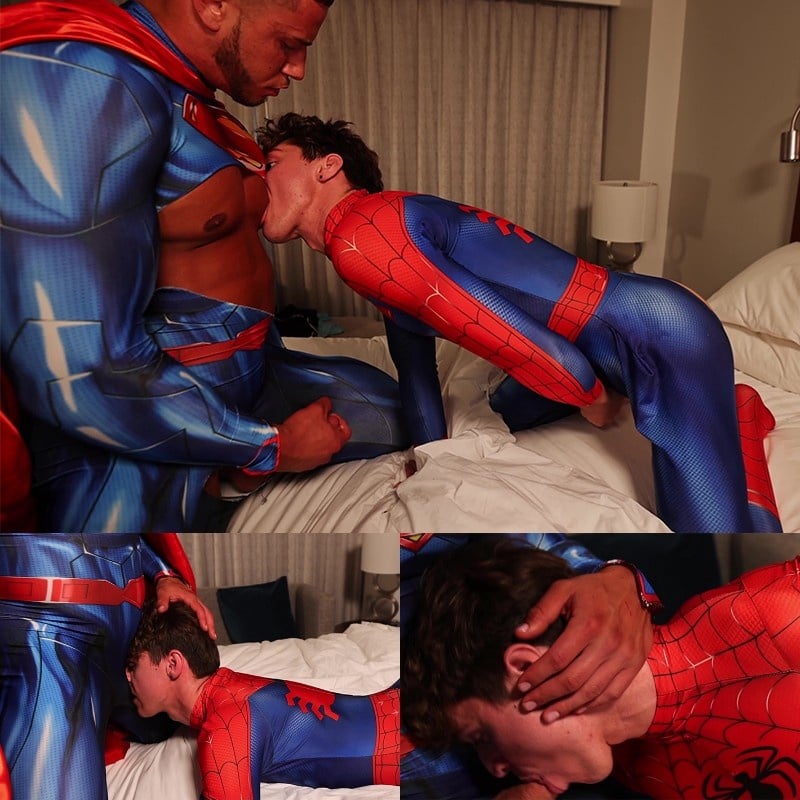 Watch Over 80 Home Videos at Ben's Boys – Hot Amateurs!
Ben of Ben's Boys invited bodybuilder Johnny Bronco to join him in a little cosplay. Johnny plays the part of Superman while Ben is a submissive, cock-sucking Spiderman.
Not only does Spiderman Ben suck the Man of Steel's big cock, but Superman tosses Spiderman around, rips open the ass of his outfit, and cum on his face.
I was surprised to see Johnny Bronco back at Ben's Boys. Ben met the straight hunk at a bodybuilding competition in Orlando and convinced him to do a servicing video. Ben sucked him off and I thought that was the end of it, but clearly Bronco likes how Ben sucks his cock and wanted more.
Watch full scene at Ben's Boys