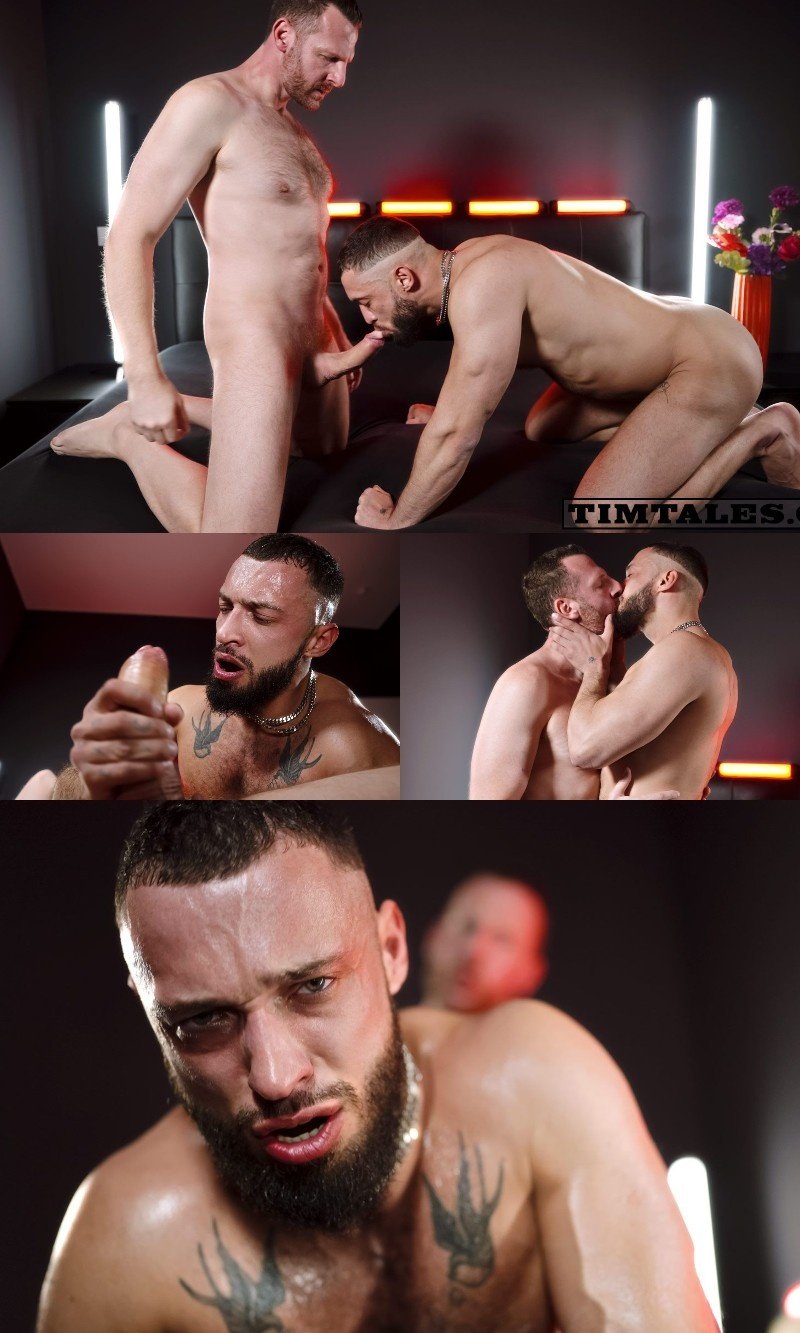 Watch Tim Kruger Plow Hairy Newcomer's Eager Fuck Hole!
Nik Fros is a sexy new bottom hitting Tim Tales this week. He's ruggedly handsome with captivating blue eyes and the man gives head with lots of suction. He's a top man's dream come true.
When Nik said he could take the biggest cocks on his application, Tim Kruger wanted to be his first.
Can Nik take the biggest cocks? He sure didn't have a problem taking Kruger's ten inches. In fact, as bottoms go, he has stamina and very nearly wore Tim out. After Kruger finally shoots his massive cum load, he's drenched in sweat. He looks at the camera smiling and panting.