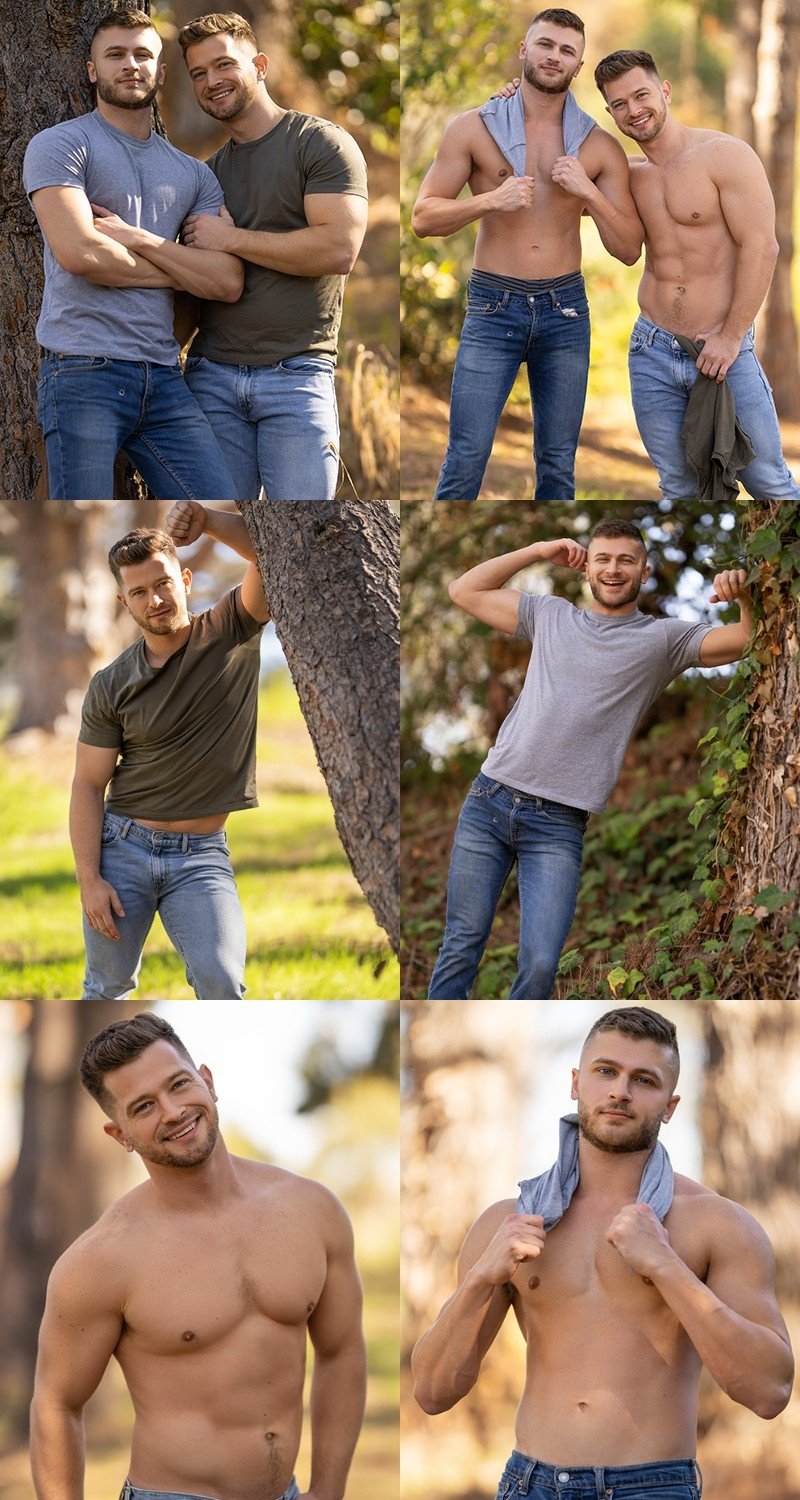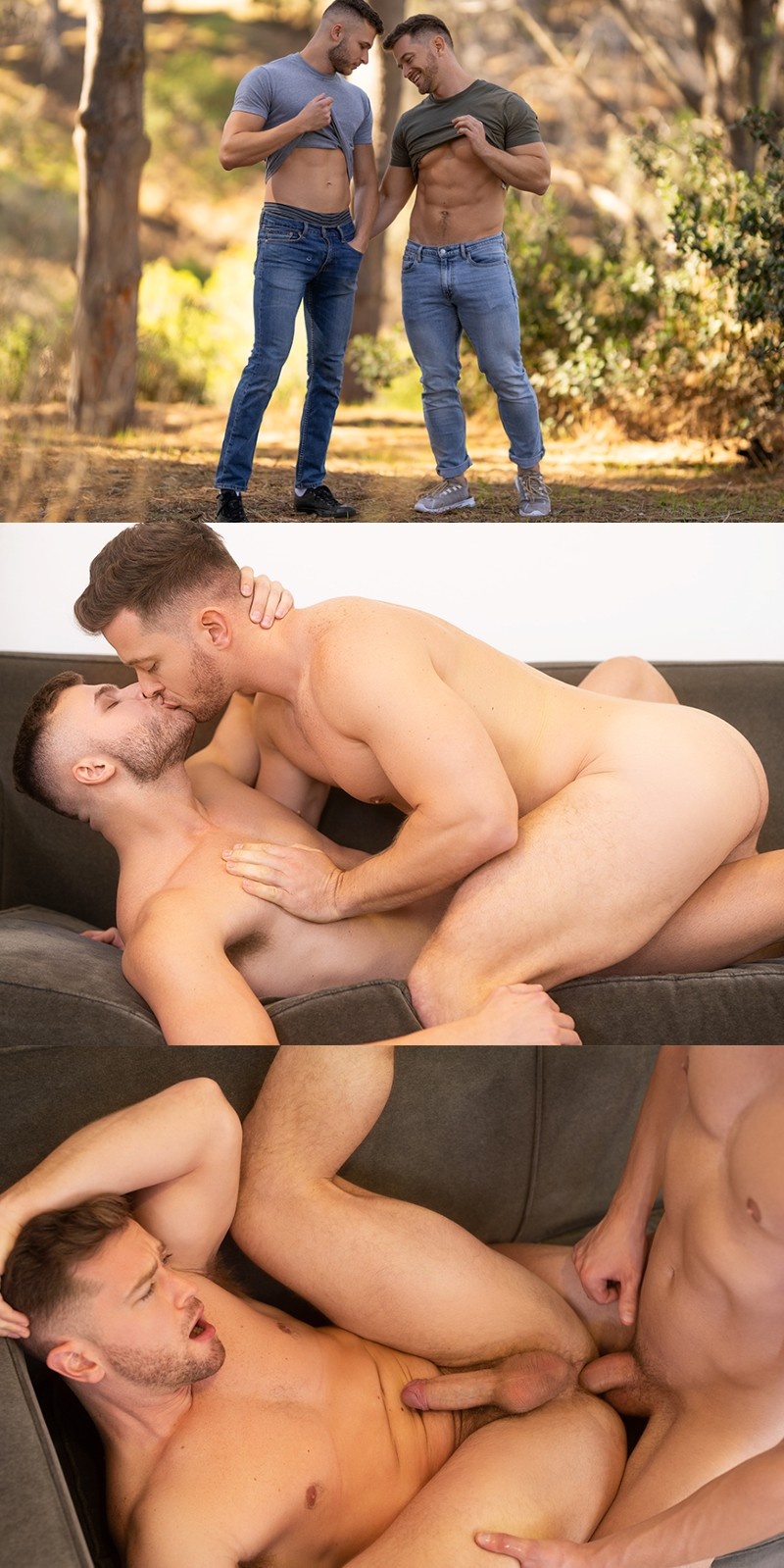 Like Hearing a Stud Beg for Dick? You'll Love Deacon & Dev!
Devy and Deacon take a stroll in the woods in this latest Sean Cody video. Holding hands and kissing against a tree. But back home, the guys are hungry for sex. Deacon blows Devy, then bends over and says, "Tongue my hole!"
Devy obliges, growling, "That's a juicy little hole." Then he fucks Deacon on the couch. I got turned on watching beads of sweat appearing on Devy forehead as he pumps Deacon, and as he keeps pounding, Devy's back glistens too.
Devy debuted in Sean Cody's winter serial called The Cabin in January 2021. He's appeared in 10 scenes for the site, including the most recent five-part series Palm Springs Getaway, click link to see Devy's episode here at GayDemon.
Sexy blond muscle hunk Deacon has appeared in 42 videos on the site since he and his real-life lover, Asher, fucked in their first scene in 2017.