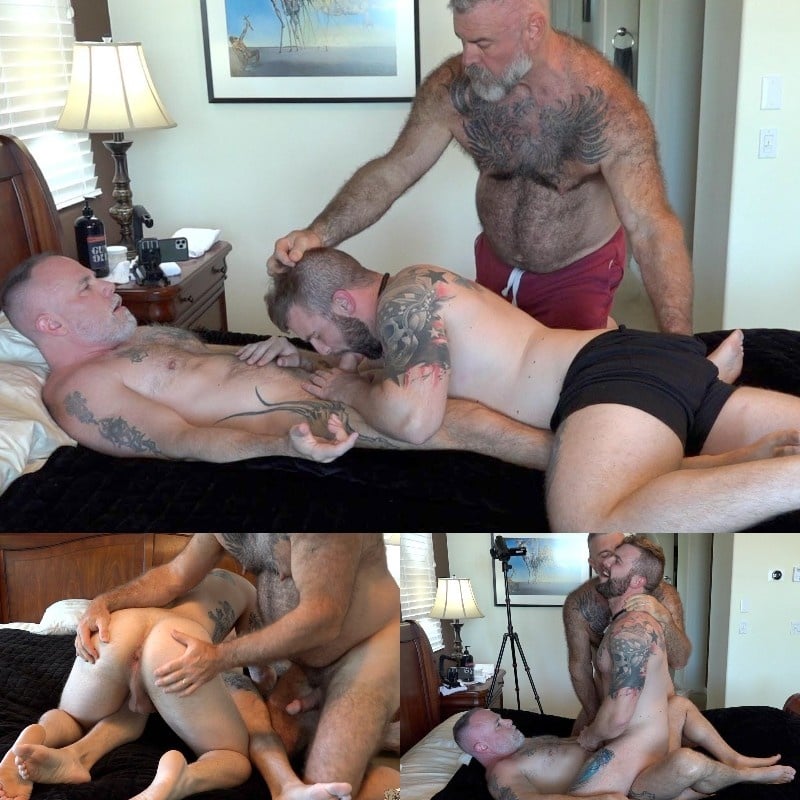 Watch This Submissive Boy Pleasing Two Daddies!
Liam Angell has been exploring his top side lately, and Feed On It is his latest foray into daddyhood. There are two standout moments in this threeway from Muscle Bear Porn.
Boy Paul is between Liam's legs nursing on his hard cock and Daddy Will is behind him whispering in his ear. "My boy has wanted a boy of his own." Then while the boy sucks on his balls, Daddy Will gulps his dick, and Liam's head nearly explodes. Come inside to see more …
The second standout moment is watching how much Boy Paul enjoys riding Liam's cock and he groans loudly. Then Daddy Will pushes him forward and Liam wraps his arms around him in a bear hug. Will slides his fat dick inside Boy Paul's juicy hole and gives him a big load of cum.
Watch full scene at Muscle Bear Porn
Read our Muscle Bear Porn review