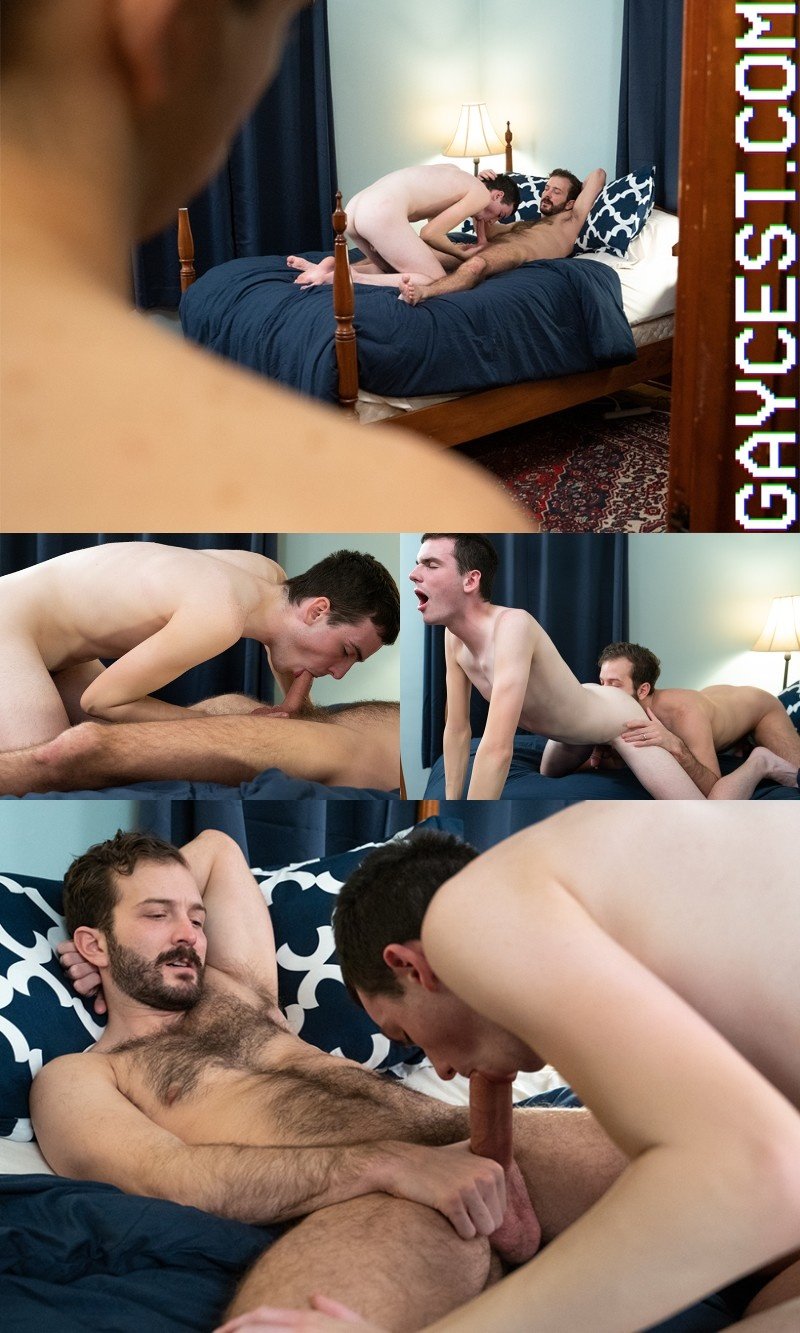 Carnal Plus – Now 15 Sites & 2,800+ Videos – Save 33%!
Tucker Barrett is a sexy new furry daddy who has arrived at Gaycest. Two weeks ago, he fucked his neighbour's step-nephew in a threeway with the man. Now, Myott Hunter is in Mr. Barrett's bed and it's just the two of them. 
Well, at least until Marcus Rivers got up to pee and passed by his stepfather's bedroom. Come inside and see what happens next …
Marcus stands in the doorway watching the neighbour boy sucking his stepfather's cock. "I didn't know my dad has such a nice dick," Marcus thought.
Mr. Barrett catches sight of his stepson watching, and instead of shoeing the boy away, he gives him a nod. Marcus pulls out his dick and strokes it while his dad fucks Myott's ass.
Gaycest has 80 scenes with fathers and stepson, uncles and step-nephews, and others crossing the line in horny sex sessions. The site adds a new video every two weeks and it's a part of the Carnal Plus streaming network where you'll find 14 other hot gay porn sites with over 2,800 videos.
Watch full scene at Carnal Plus