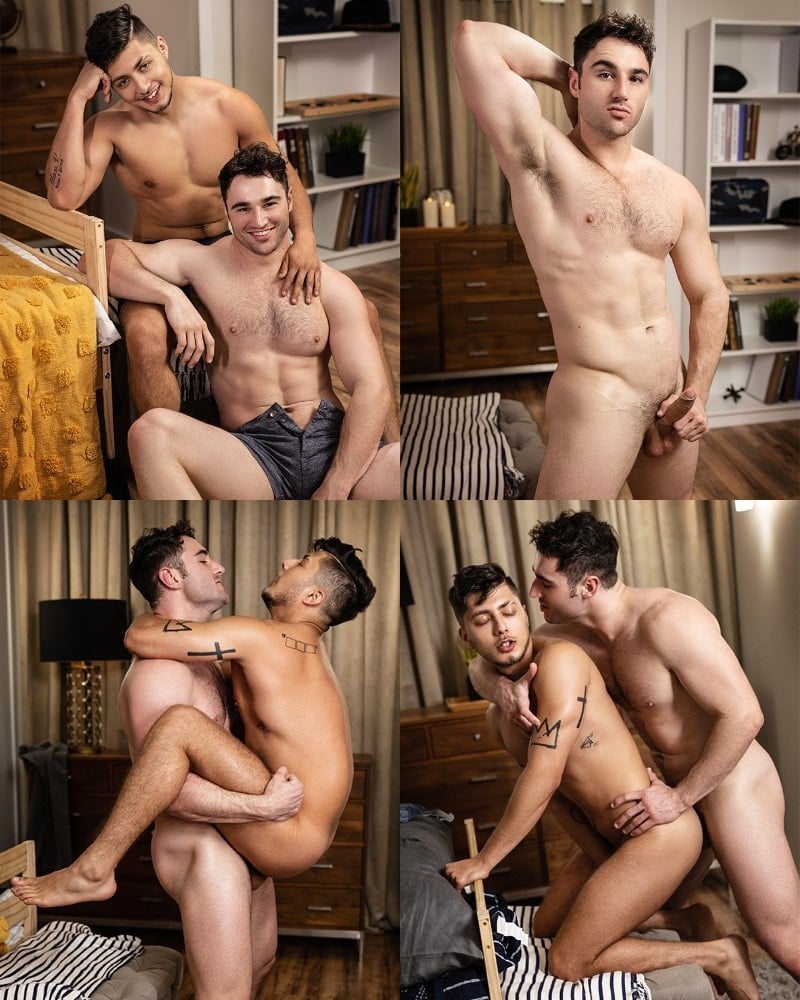 Limited Time Offer – Save $10 on MEN.com! Don't Miss It!
In Cum Pillow, Michael Boston has the hots for his roommate, Angel Rivera. He sneaks into Angel's room while the stud is sleeping and finds yesterday's boxers coated in a thick load of cum. Michael steals the underwear to use in his morning jack-off session.
But when Angel wakes up to pee, Michael hides under the bed. While Angel is gone, his horny roommate jacks off and cums on his pillow. Michael hears Angel coming down the hall and hides under the bed again. What happens next? Come inside and see …
Angel Rivera returned to MEN.com in March after a two-year hiatus. Cum Pillow is his second scene in nearly as many months.
Michael Boston, on the other hand, keeps pumping out the videos. He's filmed 38 scenes for the site and appeared in three videos last month.
MEN.com features over 900 of Pornland's sexiest men. They have 3,412 videos and update four times a week.